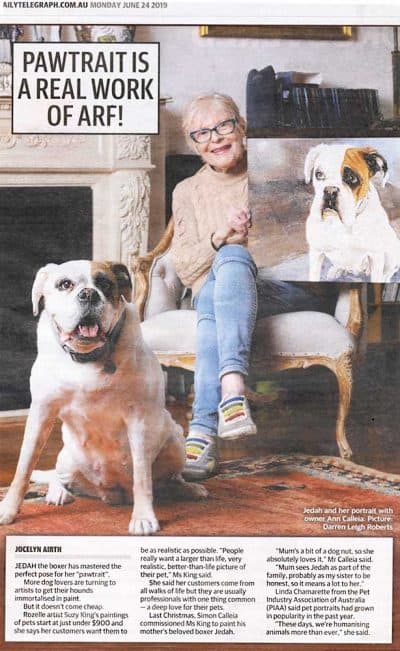 We appeared in The Daily Telegraph last week!
It was a NEWS story about people's love for their animals (we know that!). Much of my work is interstate, or of late pets but on this occasion everything fell into place like clockwork. A lovely owner who was happy to participate, a lovely pooch who was happy to smile for the camera, and one of my larger oil paintings.
No mention of PaintedPets Contemporary Animal Portraits sadly! And no mention of my ink & wash drawings, which of course start at a much lower price than my paintings.
Still – it was great to be in the paper! A big thank you Kristi Miller Photo Editor.