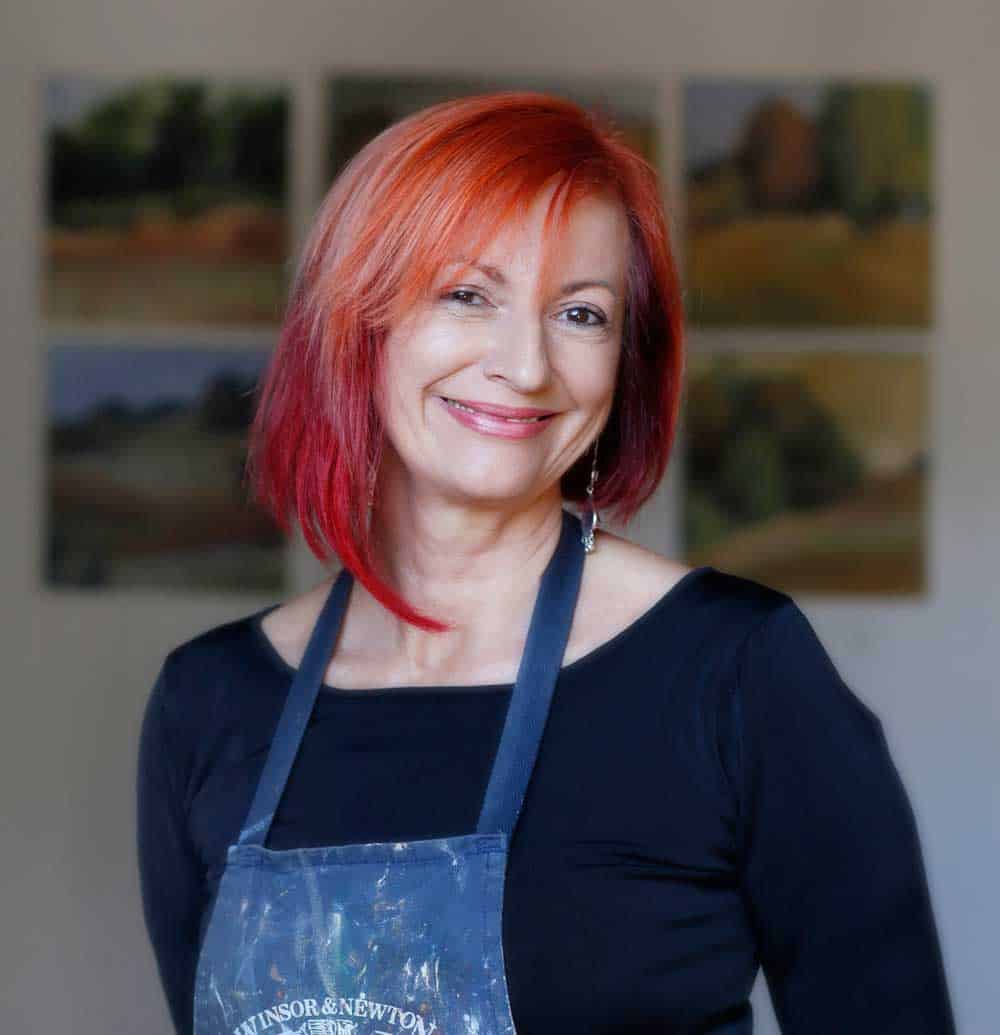 Suzy King lives and works on the Balmain Peninsula in Sydney. She started as a fine art student at Hornsby and Randwick TAFE Colleges (now Sydney Institute Design Centre) but changed to complete a degree in graphic design, pursuing a career in that field. She worked for a number of boutique design studios and finally began her own business specialising mostly in the corporate and pharmaceutical industry sectors. She has won numerous design awards both locally and internationally.
In 2009, she decided to retuen to painting full-time and Painted Pets was born. Her background in design enables her to use space, colour and texture to balance and enliven an image – for the maximum possible 'personality' of the subject to shine through.
Suzy likes to work in oil paints (on canvas or linen) for their rich buttery textures – although her ink & wash drawings are very popular as they are a more affordable, and faster option). Either way, Suzy uses her unique sense of style and colour to create fine contemporary works of art.
Talk to Suzy today about a portrait of your pet.
Why choose a painting not a photo?  Listen to my ABC Books & Arts interview here: